We provide private tours for 2 to 6 people maximum, whereas the price for 2 people is 150€, and every additional person is 30€. Any other requests (large groups, companies, schools, etc.) are welcome to send us a request, and we will be happy to arrange a differently tailored tour.
The tour takes approximately 3 hours, and we meet at OPEN WALLS Gallery Schröderstr. 11/1 10115 Berlin.
The tour takes approximately 3 hours
Private tours (2 to 6 people)
Price for 2 people is 150€
Every additional person (until a total of 6) costs 30€
About our Berlin Street Art Tour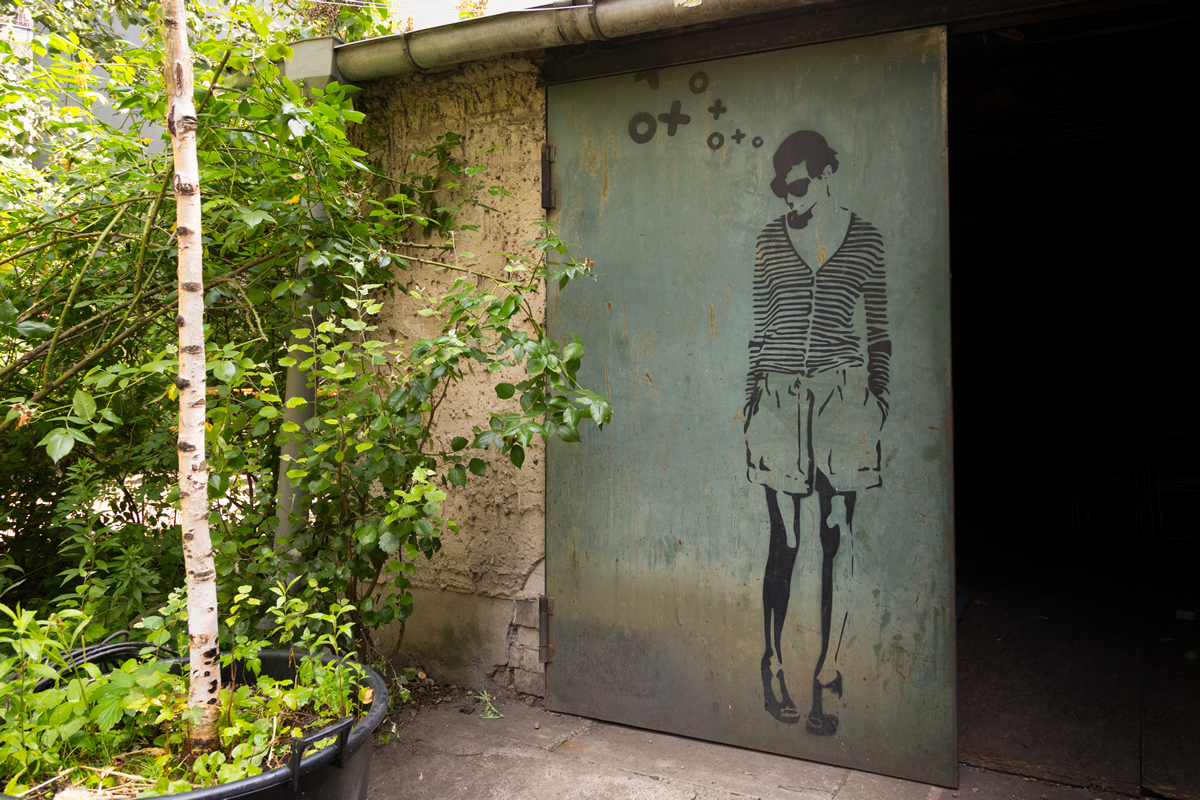 There is no official title to indicate that a particular city is the legitimate capital of street art, but Berlin has unofficially been given this title numerous times. The mecca of street art, European capital of graffiti, the city of free spirit – all of these certainly apply to Berlin, and it is very probable that even the keenest and the most analytical critics would agree, if the competition for such title actually existed. However, if Berlin really is one of the capitals of street art or not is a question that should become irrelevant once you're in it. One thing is for sure – it is a place where this kind of art truly belongs. And this is something that becomes obvious in the moment you arrive, as you won't really need to search for art. Art will reach out to you, even when you're not looking for it. Every corner, every street, local park and building tells a story, and once you're here, you will find yourself witnessing the things that were once there, both the good and the bad ones, but at the same time anticipating the spirit of what is yet to come, since Berlin has truly been a natural trend-setter for years now. All in all, the walk across Berlin is never a disappointing experience.
Observing art is a great thing by itself, but knowing the whole story is what you really came for. Since we've elaborated that Berlin is a capital, meaning a metropolis, getting around it can be really fun especially if you have loads of free time, but it can also turn into an exhausting concrete jungle maze-solving. Walking through a city like this might make you feel perplexed and overwhelmed, and it can also set off your curiosity and cause questions like "am I missing something even better than this" or "is this only a tiny part of what I might actually experience here". Usually, the answer to both of these questions is yes, and that is why getting a unique, professional and up-to-date guided tour is one of the best things you can treat yourself with.
Discover the Real Story Behind Every Graffiti Piece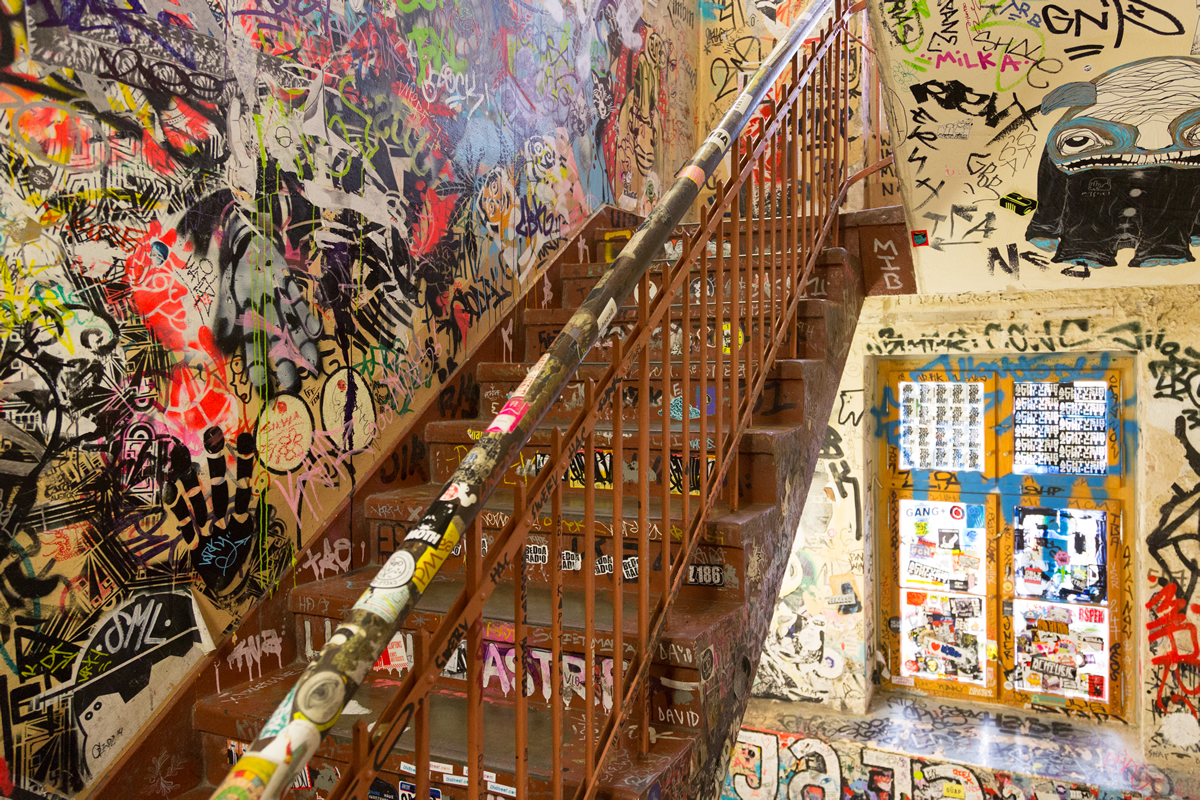 The tour that we, at Berlin Street Art, offer, is a tour provided by professionals who have been involved in Berlin's art scene for over a decade now. We are tightly connected with the entire street art scene and the ones that it consists of, knowing most of the local and international Berlin-based street artists personally and working with them on a regular basis. The fact that we run Openwalls, one of Berlin's top urban art galleries, is only one side of the story, but it is an experience that has helped us build valuable connections and gain precious knowledge that makes us truly stand out as experts in this field. We are well familiar with Berlin's recent art history, given that we were part of it, and we are also the ones who will contribute to the making of a history that is yet to come.
Experience the Soul of the City Through a Captivating and Unique Berlin Street Art Tour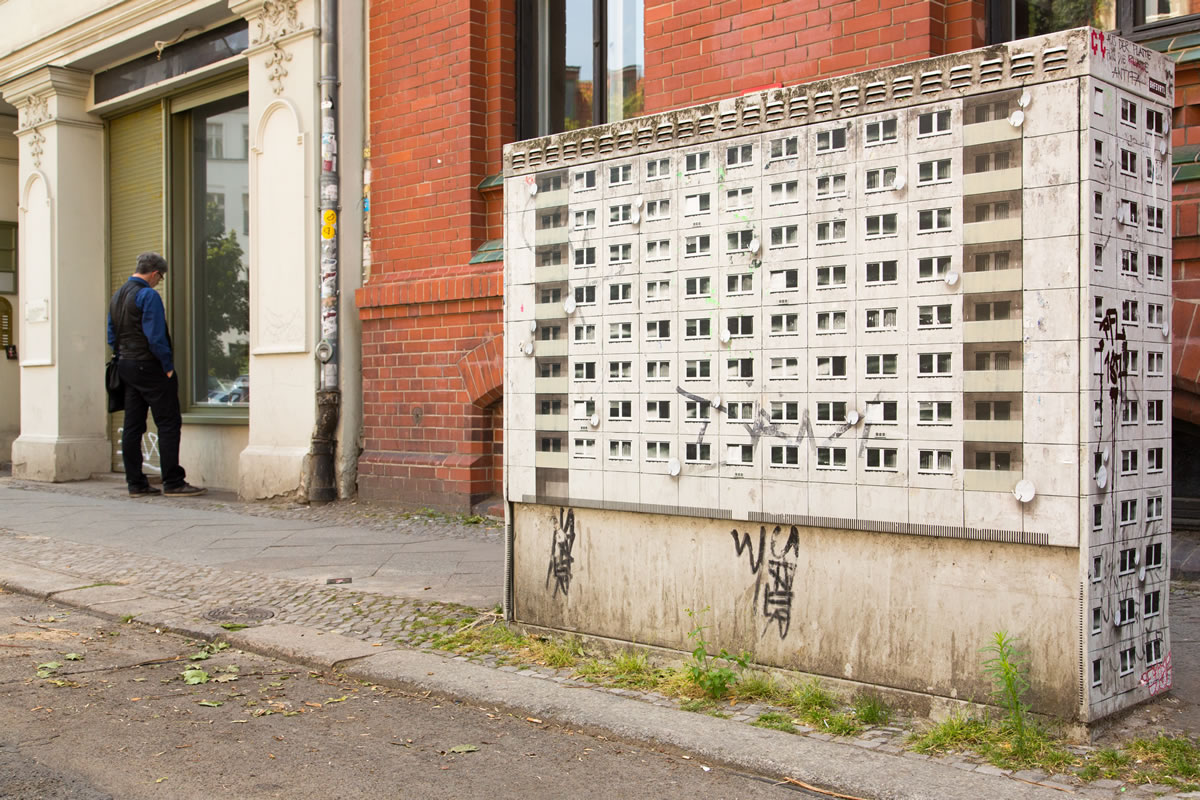 Berlin Street Art tour will give you the most authentic, reliable, firsthand information about all the famous and the lesser-known public artworks across Berlin, including everything that is really worth mentioning, regardless of scale and state. We cover everything that we believe would be of interest to our visitors, from tiny tags and stickers, to the well-known murals and paste-ups. Let us guide you through the places that everyone talks about and provide you with insights that no one else will tell you about, stories, anecdotes and unforgettable moments that rely on true events rather than rumors and teasers. We will also take you to some of our favorite hidden gems in Berlin, and let you discover a whole new world within the existing one. We guarantee you that this tour will be like no other, assessed from a positive, yet critical approach, complemented by a warm, enjoyable atmosphere.
Our private tour is an excellent way to discover the real story behind each piece and to catch up on the latest public art innovations, but even more significantly, it is also a way to get to know the city in-depth and to familiarize with its unparalleled character. Finding that the street art discourse is a great angle from which to talk about Berlin, in general, is an exceptional experience. Each tour comes as a new chance both for us and our guests to discuss culture in Berlin and to address the social, cultural and political aspects that relate to it. In the end, the experience is meaningful with regards to the city itself, but also as a tool for understanding the climate of global art heritage, the state of the art in the present moment, and the way that art affects society and vice versa.